Introduction: the hosting journey
With so many articles written about it and WordPress hosting providers around, it's not easy to find the best WordPress hosting. Where do you even start? How do I find the best possible WordPress hosting? And how can I compare WordPress hosting?
That's why I spend years scrutinizing and testing hosting providers with the greatest detail possible. And now I can see I have a pretty good insight in who's really doing well. I hope this will really help you out!
Quicklinks:
So, are you ready to find the best WordPress hosting?
Disclosure: I earn a small affiliate commission for each sale through this page. Helps me to get the bread on the table and keep the wife happy :)! Thanks for supporting me.
If you just need a quick direction for choosing the Best WordPress hosting, you only need to know the following. Otherwise, scroll down.
The Best WordPress Hosting Service:
Kinsta
And the price goes…. to Kinsta!
After hours of testing, mailing and communicating and setting up test websites, I can announce Kinsta is the best WordPress hosting company. If you want to know why in detail, read the full review.
Let me briefly explain why you should opt for Kinsta: it offers all the features you'll need for running a successful website. Kinsta covers it all, easily managing websites, great safety, backups, development environments, and much more goodness in a very good looking platform.
Secondly, the performance and speed of Kinsta is very good. Kinsta can easily handle up to 1500 simultaneous visitors and can load a WooCommerce site in under 0.5 seconds.
Support is available on live-chat and answers in an instant (within 4 seconds). Moreover, support is able to answer difficult technical questions.
The drawback: it starts with $30 a month for just one site. If you just want to try Kinsta, you can also try their demo version of MyKinsta.
The biggest pros of using Kinsta
The greatest cons of using Kinsta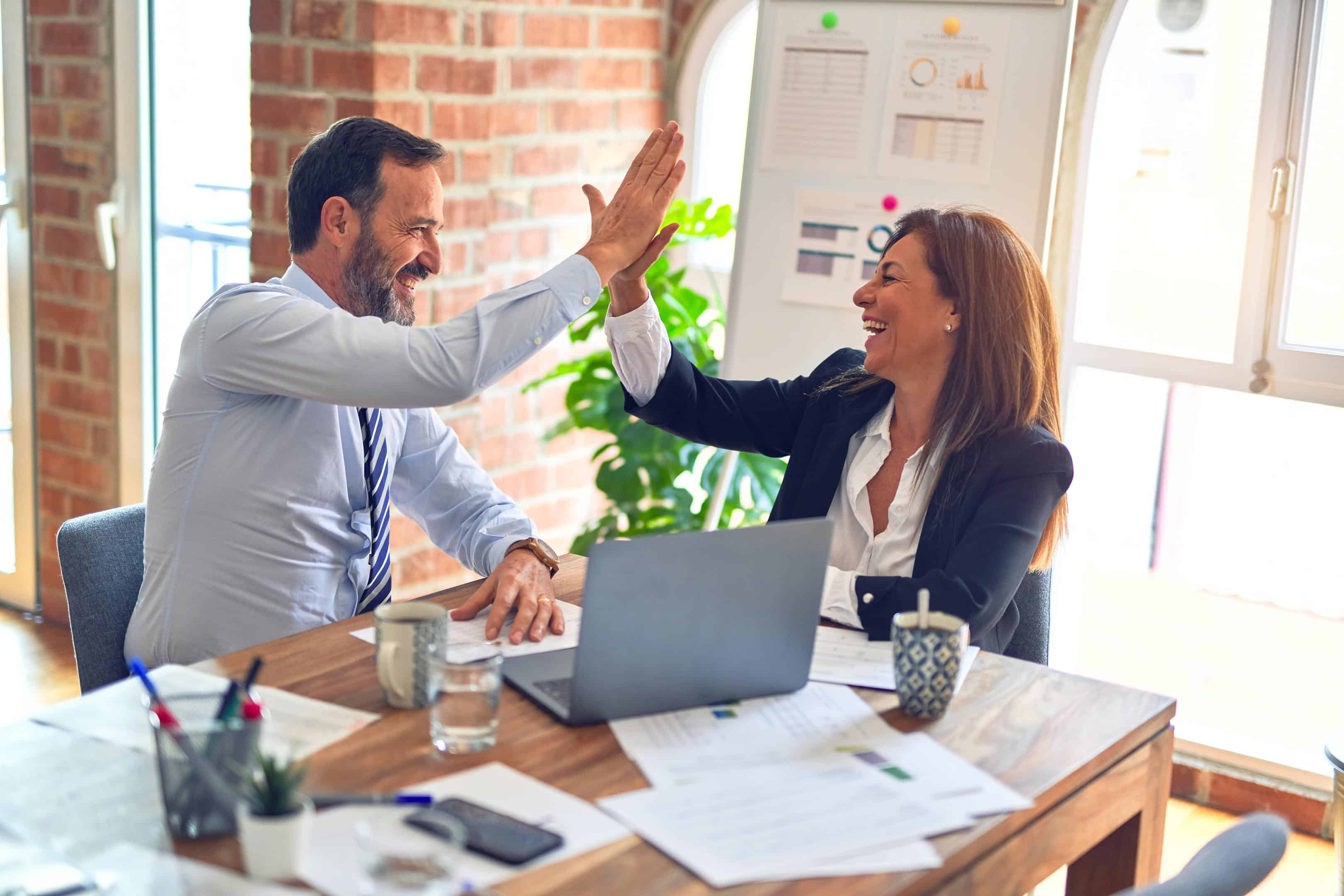 The 3 Best Managed
WordPress Hosting Companies
These are the best managed WordPress hosting companies according to my experiences.
As explained in the introduction, Managed WordPress hosting is usually more expensive. But, it also offers much better performance and support (or at least it should).
There are many similarities between managed hosting providers. Usually, they will lay emphasis on features, safety, speed, ease of use and some geeky toys for WordPress developers.
The top 4 of Managed WordPress Hosting.
I'll explain why I think the list here is top 4. If you want to know the hosting provider in great detail, you can read the full review for that given provider.
Kinsta, I guess I already made that clear before.
Rocket.net is one of the newcomers that surprised me most. It's the fastest hosting company I've seen so far. Moreover, a website on Rocket.net will load fast anywhere in the world. Their reselling function is great. The only drawback is that their platform has some minor quirks and misses a couple of features compared to Kinsta. It's also less expensive than Kinsta!
Cloudways is another very interesting provider. Basically, they offer you managed VPSes from other, well-know, cloud providers. They have the most complete set of features from all providers, are priced very well (only bigger servers are getting too expensive) and have good performance. Their support could be improved though.
Templ scored an impressive 4.4 and is just a very tiny fraction behind the top 3. It's very similar to Kinsta with a slightly lower performance but offers email hosting. They are still a very good choice.
Other Managed WordPress Hosting providers:
DreamPress is doing pretty well with a rating of 3.9, with reasonable pricing, a platform that is simple to use and average to good performance. They only have data-centers in the USA, and are therefore most useful for sites aimed at the USA.
But, but… they all look so nice. Help me choose the Best Managed WordPress hosting please!
Deciding between the top 3 is not hard:
Choose Kinsta if you want the best overall hosting and don't care about price.
Choose Rocket.net if you want to have the best world-wide performance, for a lower price as Kinsta's.
Choose Cloudways if you want the best value for what you pay, starting from just $10 monthly for unlimited websites!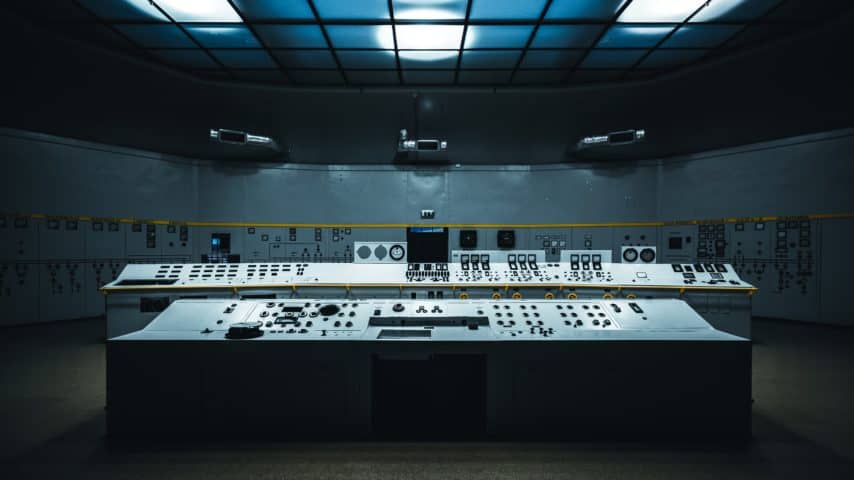 The 3 Best
Control Panels


for DIY WordPress Hosting
These are the best control panels for hosting WordPress on your own servers:
You may know cPanel or DirectAdmin. These are control panels used by many hosting companies.
However, these are not focused on just hosting WordPress. In the last couple of years, a number of hosting panels were developed specifically designed for hosting WordPress.
Control panels are getting popular, as they provide a much cheaper way of hosting multiple WordPress websites with a much better performance.
But what is a control panel?
Usually, a control panel is a kind of website which you can use for managing servers (in most cases, virtual private servers) and multiple WordPress websites.
It is often used in a combination with servers you need to buy somewhere else. Simple said, you buy the server(s), you buy the control panel and you connect them.
The control panel will then take care of the servers and allow you to easily set up a WordPress website without doing any difficult administration.
Even as a beginner, you may be able to use control panels if you're smart. However, generally, they are used by people who know how to code and administer servers.
Why are these the top 3 for WordPress?
It's very easy. They scored best on the various criteria. Let me elaborate a bit.
Runcloud is a very complete panel and is another amazing tool for running WordPress on your server. The performance is great, pricing is great, and support is fine too. However, backups are pricey.
Gridpane is almost on top because it has top-notch support, incredible performance, a very impressive set of features and safety. It is, however, very expensive if you only manage one server or a few sites.
Cleavr is an amazing control panel for hosting WordPress and other kinds of applications (including Node!). Performance and features are great, it is very inexpensive, and support is decent. It is very competitive to Runcloud. However, for dynamic sites, you need to modify some server-side cache settings.

What are the best cloud providers to combine a control panel with?
If you're going to use a control panel, you'll need to buy a server somewhere else. It's usually not included in the control panel.
According to my tests, these are the best (fastest and most reliable) for hosting WordPress:
Other providers such as Digital Ocean, Linode, Webdock and VPSServer.com are great too.
Some other Control Panels
There are a couple of control panels that are still great. For the sake of complexity, they are listed here:
WPCloudDeploy and its twin FireupWP is an odd one out. It's a WordPress plugin that acts as a control panel. It has all the features you need, offers fast performance and proper support. And it offers a lot of customization options because it's built on WordPress.
Ploi.io (rating 4.2) is a great platform for deploying many kinds of applications, and it is also very useful for WordPress. Performance is good, it has some awesome features, support is okay and it's priced greatly. It misses a feature to restore database & file-backups easily and also the cloning & staging functionality can be improved.
SpinupWP (rating 3.9) is one of the most intuitive control panels for WordPress with amazing speed and okay pricing but lacks a couple of advanced features and any proper support.
Serverpilot (rating 3.7) is an industry classic and excels in ease of use but lacks a couple of important features such as backups. Performance is average, pricing is somewhat expensive and support is good.
Laraval Forge (rating 3.7) is great and easy to use, but out of the box performance is bad and support is limited.
Cloudron (rating 3.7) is a great platform for hosting multiple kinds of containerized applications such as WordPress, but default performance is poor.
CyberPanel (rating 3.4) is a great free control panel based on OpenLiteSpeed, with many features such as email accounts. The performance is good, but support is poor and some visitors have a bad experience with it.
If you want to read more about these controls panels, you may want to check my article about the
Best WordPress control panels
for WordPress VPS Hosting.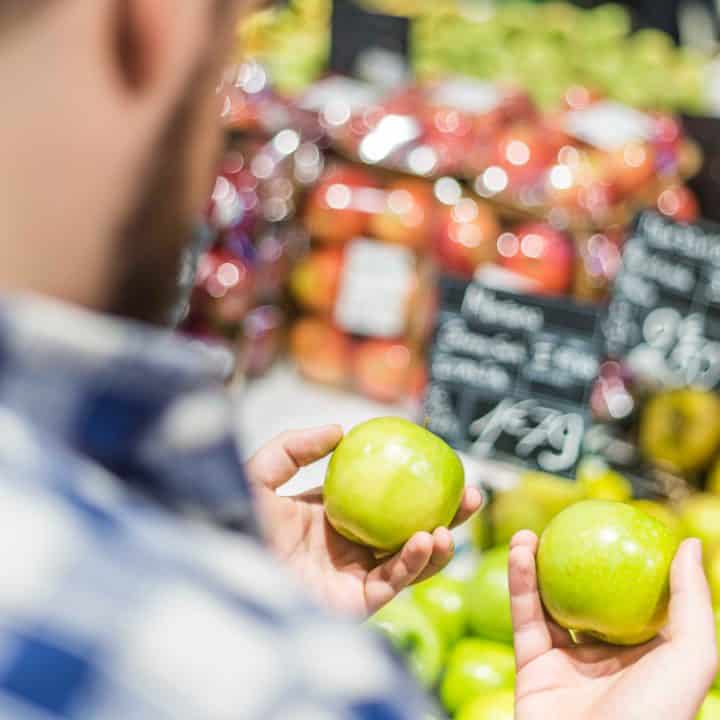 Compare

WordPress Hosting Providers
This site has another useful reviews page with all hosting providers and a filter to compare them. Just hit the button below to go to the page with all hosting providers. There are also a couple of useful comparison tools down this page.

Concerning the tools I mentioned before: there's a chart further down the page which you can use to compare performance data or compare a selection of companies. Awesome, isn't it?

Compare WordPress Hosting Companies by Numbers
Use the following drop-down to compare any WordPress hosting company by numbers. Remember, this only let you compare based on a number.
This tool is the most useful if you want to compare performance scores. It's the easiest way to find which WordPress hosting company is the fastest.
Compare WordPress Hosting Companies side by side
Use the tool below to compare WordPress hosting companies side by side. You can select as many as you want, but it works best if you limit your selection to three WordPress hosting companies. 
This tool is particularly useful if you want to find the best WordPress Hosting company based on features.
Specific WordPress Hosting
Use Cases
In the section below, I will highlight a couple of the best WordPress hosting platforms that got my special interest. If you want to see another use case highlighted, just contact me.
The
Fastest WordPress Hosting


for Worldwide Performance
Rocket.net is incredible fast WordPress Hosting. It's crazy. It's insane. And the best part – the performance applies to any location in the world.
Usually, a website loads faster for a visitors when a server is closer to a visitor.
With Rocket.net, this also happens, but to a very small degree compared to other providers.
The Best WordPress Hosting Platforms
for running your
own hosting business

(agencies)
If you are a WordPress agency running your own hosting business, you'll be looking for the best provider for your client sites. And you may have other criteria such as specific features, a client access manager, safety and privacy concerns, billing integration and of course a good profit margin.
There are still so many interesting WordPress hosting providers to choose from. So, how do you choose?
In my opinion you can take two primary routes in your decision process.
You can go the control panel way. In this case, have to manage your own servers with help from the control panel and support. You need to be able to manage servers to some extent and get them somewhere else. This is much more affordable (up to a factor 10), especially if you're managing many sites.
You can go the managed hosting way, in which a provider takes care of everything. Usually, this is more expensive but takes slightly less effort (and less worry and control too).
So, let's see what the best options are for these two different routes.
Best Options: the Control Panel Way
GridPane is amazing, with features like automatic updates (visually controlled), incredible performance, a nice to use panel, and a very knowledgable support team. It's starting price is $200 (without the server), so it's particularly useful for managing multiple sites and servers.
Runcloud is a great multi-purpose platform with great support and performance for WordPress. It has a couple of interesting features for agencies, such as staging environments, good support, LiteSpeed web-servers and off-site backups built in. The platform also supports applications of all sorts, such as Laraval and Node.
Combine the above with a server from Vultr (High-Frequency), Upcloud or Hetzner (for Europe only) and you're good!
Best Options: the Managed Hosting Way:
Rocket.net offers custom optimizations for your sites, amazing support and has  incredible performance with datacenters worldwide and CDN. It has a public API that you can use to built your own platform around. Moreover, it has a white-label platform for reselling and invoicing. It's really, really great for setting up a hosting business.
Cloudways is actually similar to a control panel, but they manage and own the servers too. They have the best price/value ratio for a managed hosting company, especially for hosting multiple sites. They offer an awful lot of features, from email to ElasticSearch and custom Git Deployments. They also have an agency program with discounts and improved support programs, offering optimization services and much more. Cloudways is great for agencies.
All the above providers offer an user manager by which you can give clients (or developers) access to only their site or a specific server.
The WordPress Hosting Company
with the
most bang for the buck
Cloudways is the Managed WordPress Hosting company that offers the most value for what if offers.
Starting from just $10 a month, you can have a server that can handle up to 5-10 smaller WordPress websites.
Price-wise, they also offer a very good performance. They are not as fast as the fastest, but still very close and much more affordable.
In terms of features they are able to match many more expensive companies, including advanced features such as ElasticSearch for free.
Don't expect too much from their basic support though.
The
Most Innovative


WordPress Hosting Platform
WPCloudDeploy is seriously the most interesting provider of all the companies out there. Especially if you already know WordPress.
Why? It is actually not a provider, but a WordPress plugin. That's right, it's a WordPress plugin.
You install WordPress somewhere. You install WPCloudDeploy. And then you can connect it to a server from Vultr, Digital Ocean or Linode. WPCloudDeploy will manage this server and allow you to easily add WordPress websites to any of these servers.
And this plugin does it's job well. Great features, speed, usability and support. And because it's a WordPress plugin, you can use WordPress to built all kind of things around it. Amazing!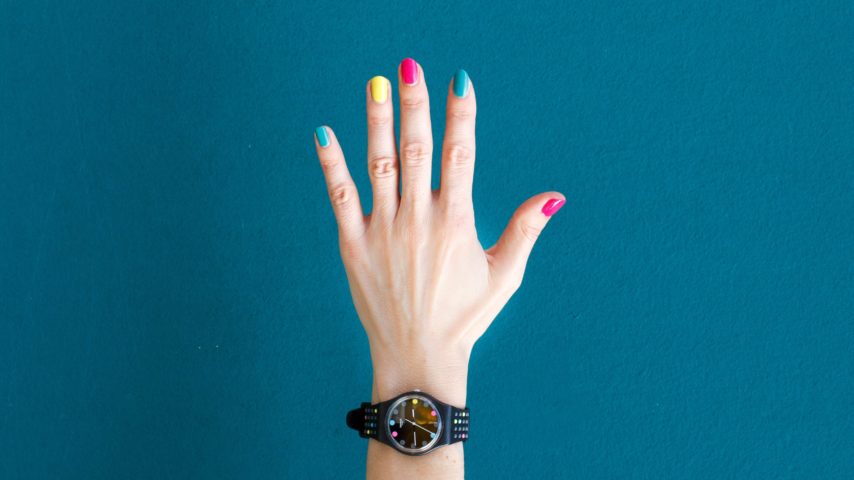 Best WordPress Hosting
FAQs
Phew! You already made it to the end.But you still may have a couple of questions about WordPress Hosting. Some answers to the most common ones.
Finding the Best WordPress Host: the
procedure and justification

.
You may be wondering, Michiel, how do you know all this stuff? And how can I be sure you aren't just pushing the providers with the best affiliate programs?
In this section, I'll briefly explain my procedure to come to an objective judgment for finding the best WordPress hosting provider.
The Setup
Each hosting provider I test is judged by the same criteria, which I will explain later. 
I don't just look at their front-pages, but I actually create an account (even if this costs me money) and test everything out. 
That usually ranges from installing WordPress, connecting a domain, contact support, performance testing and going through the whole platform. I take, if possible, the exact same steps for all the providers I test.
I also install the exact same WordPress theme with WooCommerce for any provider I am testing. 
Judging Criteria
I test hosting providers on five criteria. Each of these criteria gets a separate rating. 
Features
I'll look into the amount and kind of features a WordPress hosting company provides. Additionally, I pay special attention to features that are uncommon, developer features and at last safety features.
Hosting providers that offer more, unique, or better essential features receive a higher rating.
Performance
Performance testing is something I do quite elaborately. That's also the reason why I started yet another blog with WordPress hosting reviews. Because I found the performance data on many reviews one-dimensional (one of the exceptions being Review Signal).

In many reviews, you will find information about the loading speed. For example, a website will load within 600ms. But that doesn't say a lot about how many visitors a website really could handle. Or how performant a WordPress hosting company really is. In the worst case, it doesn't say anything about your host at all but just how well your WordPress theme is written.

That's why I test performance on various metrics, the first one being the most important:
The maximum amount of simultaneous visitors a hosting provider can handle, both with caching on and caching off using Loader.io.
The average loading time using three different performance tests, namely Pingdom, GTMetrix and WebPageTest.
The time to first byte for locations all over the world using the Sucuri Load Time Test.
A WordPress Benchmark using the WordPress Performance Tester Plugin
And the uptime (will a website always be up?) using Statuscake.
Usability
In usability, I test the user interface and user experience. A couple of aspects are important here. For example, how easy is it to add new WordPress websites? How easy is it to manage WordPress websites? How easy is it to add other users? How easy is it to monitor my sites?
Support
In addition, I have a set of questions that I ask to each support provider. This ranges from simple questions about their service to more difficult technical questions.
Furthermore, I'll add a small mistake somewhere in the code and ask support to find and solve this.
Pricing
At last, I compare all the scores against the price. Does it match the value offered? 
Determining the Rating
The rating for each hosting provider is the average rating of all judging criteria. Each judging criteria has the same weight, meaning each criteria is equally important.
This results in the final rating, which is also explained in the summary and pros & cons mentioned in each review.
Ratings are also adjusted over time and because of new insights. For example, if a new provider has a much better performance, performance ratings from other providers are lowered.
Selecting Hosting Providers
Hosting Providers are selected on the basis of two parameters:
Their popularity as indicated in polls at social media.
Providers that contact me over email are in most cases reviewed.
The end is here
And there we are, an end has come to this immensive article. I hope that my experiences will help you to find the best WordPress hosting provider! 
Because this article is already the conclusions of many other reviews and articles, I won't put a big conclusion here again. 
I'll just put up the best three providers for your reference:
The 3 Best WordPress Hosting Providers:
Now you may have gotten a lot of questions or comments after reading this article. Good news, you can leave them below!