Make your Business Work with WordPress
Whether you are a blogger, small business or a global corporation, Make it WorkPress helps you to become successful online, by providing the best of WordPress.
Why you will love
WordPress
WordPress is a so called Content Management System. With WordPress, you can easily build a website.
Over a third of all websites worldwide use it. It is easy to extend and offers many ways to build a website.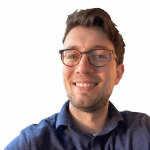 Hey! I'm Michiel, the founder of Make it WorkPress
Do you want to make the most of WordPress, like me? I am on the quest to find the best of WordPress. From the best hosting to themes, plugins, and even best practices. And that is what I'm sharing here. So that you can get the best out of WordPress.
Get and run
quality WordPress sites
Run high-performing WordPress websites for your own or client businesses.
Premium Management & Hosting

for WordPress Websites
Get Great WordPress Sites
WordPress Website


Development and Design
Optimize & Fix Your WordPress
Fixes & Optimization


for WordPress
The humour of Make it WorkPress, their positive approach and the ability to turn any unexpected problem into a new opportunity have added tremendous value to our website and the process of development.
It is nice to work with Make it WorkPress. They think along with the content and implement changes to my website quickly.
We really appreciated the involvement of Make it WorkPress. From the first meeting, when plans are still ideas, up to and including the adjustments to the operational website.
When converting our old website to a new, improved version, we received expert support from Make it WorkPress. It turned out to be not only a quick conversion, but also a process of reviewing our mission, vision and objectives.
Discover the best of WordPress
What is good WordPress hosting? Which WordPress theme should I use for my business? And what WordPress plugins are recommended? I've tested the well-known extensively, starting with hosting. Find the best of WordPress!
The Best WordPress Hosting
To run a website, you need hosting. And if you're going to use WordPress, there are many companies specialized in WordPress hosting.
This incredible, 5000 word long article tells you all you need to know about the best WordPress hosting providers and hosting options. From managed hosting for starters to self-hosting for techies, it covers all.
Control panels are tools used by web professionals to simply host applications. The best ones for WordPress are in here.
Compare all hosting providers and options with the review database, using metrics such as price and performance.
Receive the latest blogs, reviews, and other updates.
By subscribing, you agree that your email is processed according to our privacy policy.
Fresh insights for WordPress
Get a headstart with these Resources
As I have been developing many WordPress websites, I have come up with a treasure of useful WordPress plugins, scripts and themes, yours truly to use. In addition, the knowledge-base will guide you through common topics.
The WordPress knowledge-base contains resources on common web-topics and WordPress related knowledge.
A free, high-quality WordPress theme collection, used in production websites.
The collection of my free WordPress Plugins, including a Reviews and Event Plugin.
Great scripts for your dev-work, including the WP Custom Fields library and WP-Components.