So, I can imagine this title may surprise you. Mostly, I keep my writing for all of the hosting providers I test to a single review only and this title may sound like an advert to you. Rocket.net is an exception.
I can't help it. I'm just mind blown about this new provider, Recently, I came across this WordPress hosting provider that seriously needs more attention. It's a little gem among a vast amount of providers and does very well for the price they are offering. It's actually one of the best WordPress hosting providers so far.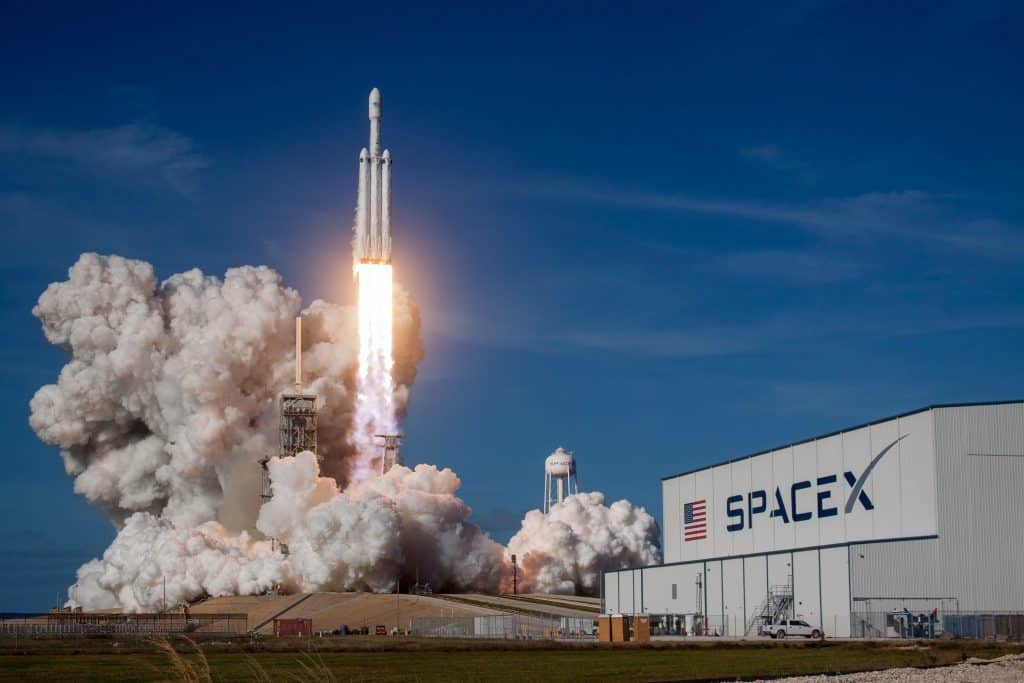 What is Rocket.net?
Rocket.net is actually a hosting provider for WordPress, providing managed WordPress hosting. Managed WordPress hosting is a specific branch of WordPress hosting that takes care of all optimizations, technicalities and performance so that customers can focus on building great websites. It usually comes with great support too.
Rocket.net is unique since it caches the majority of a WordPress website on a CDN. A lot of technical wording, but basically means it makes your site faster. A CDN is a technique to serve (parts) of your website from a server located as close as possible to your website visitors.
Besides, they incorporate micro caching and tightly integrate with WooCommerce, the plugin to run webshops on WordPress, so that even webshops run fast.
At last, Rocket.net focus on the simplicity of use and security (proving a hack-free guarantee). They have a simple control panel with as few configurations as needed, and no thousand of setting icons and complex configurations you mostly never need to think about. In other words, your mom should be able to work with it.
At the time of writing, you can try Rocket.net out for just $1 for the first month.
As soon as performance, SEO and visitors are growing, in other words, once you become a serious WordPress user, it makes sense to use Rocket.net.
My site before and after moving to Rocket.net
So, as it's clear from the interview, Rocket.net excels in global performance. Their single unique point: tight integration with a so-called CDN, without the hassle. But what does that mean? Let's dive into a use case from the real world.
I used to host a couple of my websites with GridPane, a control panel for WordPress in combination with a server from Hetzner. This is already a very fast set-up. So how did performance improve?
I did a simple test with the Sucuri Load Time tester, which will test simple loading speed for various locations around the world.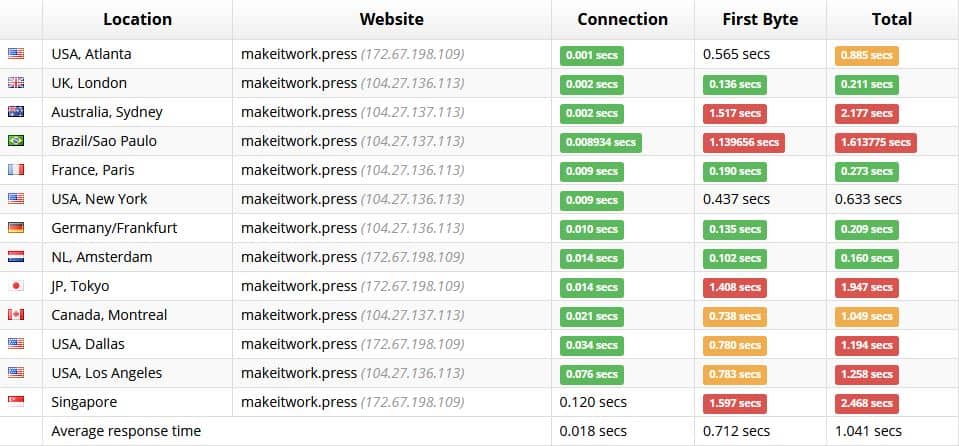 As you can see, the load times for locations close to my server where already really great, namely in the 0.160-0.273 seconds range. However, the average loading time wasn't, with 1.041 seconds.
Head the way for Rocket.net, baby!
And this is where we go with Rocket.net! From an average loading time of 1.041 seconds, my site went down to an average global loading time of 0.295 seconds, which is almost 75% lower.
The only downside is that a few locations loaded slightly slower. So, Rocket.net, is really, really useful if you run websites with visitors all over the world.
If you're particularly into numbers, you mayalso want to know the following. In one of the load tests I did with Rocket.net, it could handle up to 3600 simultaneous users with reasonable load times. That's almost twice at what Kinsta could. You'll be able to read more about this in the full review, referred below.
The full Rocket.net Review
Now performance is not the only advantage, as Rocket.net also excels in usability and support. I talk about that in great lengths in my full review. You can read the full Rocket.net review or get Rocket.net here:
Is Rocket.net perfect then? Of course, it isn't but it comes close! As a professional, I miss some easy tools for managing databases, performance monitoring and changing and adding additional domains to any website.
Sometimes, you can feel it's still pretty new. But these are just minor drawbacks, as it is pretty awesome too. You'll surely love them, so don't wait to test them out!